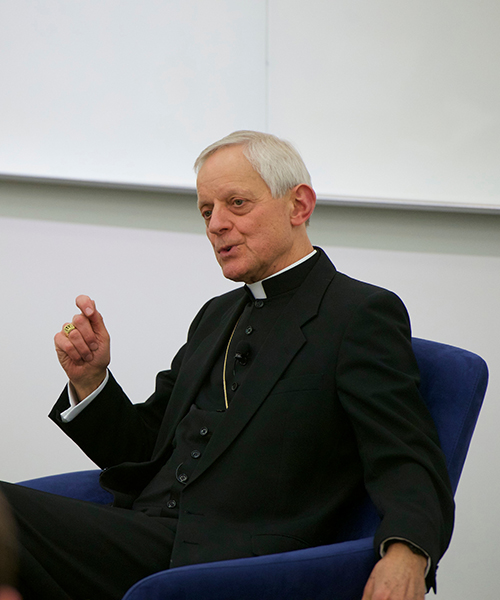 February 26, 2015
Pope Francis, Catholic Social Thought, and Young Policy Leaders
A Conversation with Cardinal Donald Wuerl
What are Pope Francis' challenges for young Catholic leaders in public life? How can Catholic social teaching impact the choices and priorities of lay women and men in their work in the nation's capital? What is "new" about the "New Evangelization"? What message did Pope Francis bring to Washington in September?
---
Pope Francis, Catholic Social Thought, and Young Policy Leaders Video Player
---
The third Salt and Light Gathering for Catholic public policy professionals under 40 years old, this event was part of a series hosted by the Initiative on Catholic Social Thought and Public Life at Georgetown University. Cardinal Donald Wuerl, archbishop of Washington, joined young Catholic policy leaders to address these and other questions as part of the Salt and Light Gathering for Catholics under 40, who work in government, public policy, and/or in community development. The conversation was followed by a reception and time for networking.
This gathering was co-sponsored by the Initiative on Catholic Social Thought and Public Life and the Catholic Latino Leadership Initiative/Iniciativa de Liderazgo Católico.
Cardinal Donald Wuerl is the archbishop of Washington and was elevated to the College of Cardinals in 2010 by Pope Benedict XVI. He participated in the March 2013 conclave that elected Pope Francis.
back to top